An interview hosted by JC Kang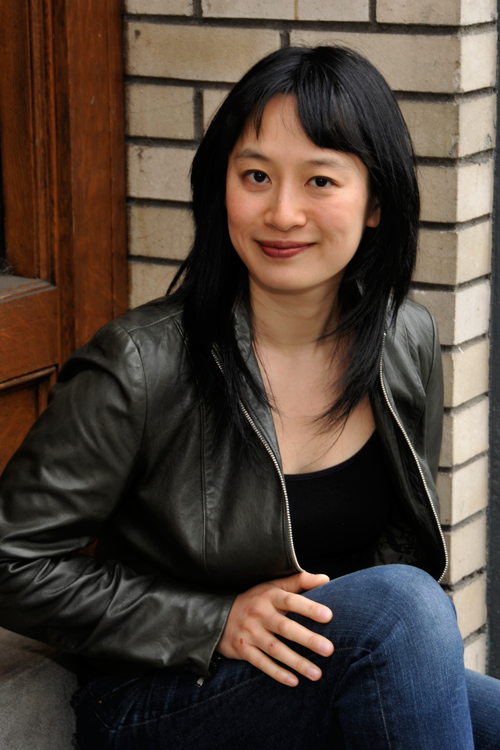 Today we have a real treat for you! Fonda Lee, author of the Nebula nominated Jade City, is here to speak with us! If you've not read Jade City you are missing out. But fear not! On top of today's interview, we have a review of the novel coming up tomorrow! But before we get into the interview proper, let's learn a little bit about the author herself.
Fonda Lee writes science fiction and fantasy for teens and adults. She wrote her first novel, about a dragon on a quest for a magic pendant, in fifth grade during the long bus ride to and from school each day. Many years later, she cast her high school classmates as characters in her second novel, a pulpy superhero saga co-written with a friend by passing a graphing calculator back and forth during biology class. Fortunately, both of these experiments are lost to the world forever.

Fonda is a former corporate strategist who has worked for or advised a number of Fortune 500 companies. She holds black belts in karate and kung fu, goes mad for smart action movies (think The Matrix, Inception, and Minority Report) and is an Eggs Benedict enthusiast. Born and raised in Calgary, Canada, she currently resides in Portland, Oregon.
Thank you so much for agreeing to the interview. So, first off, what inspired you to start writing?
I've wanted to be a writer since I was about eight or nine-years-old. I was a voracious reader when I was a kid and that quickly turned into a love for making up my own stories. I used to write stories while riding the bus to and from school every day. But I didn't think that being an author was a viable profession. I ended up going to business school and pursuing a career in corporate strategy for many years, and at some point, I realized that I'd become too busy with my job and my family to have any time for hobbies–namely, creative writing. And that's when I realized how much I missed it and how much it meant to me.
So I began putting in a concerted effort to make time for it and to take my writing seriously. It soon became apparent to me that writing was my real passion; it was what I wanted to pursue as a full-time career.
Were sci-fi and fantasy already our favorites when you were nine?
They were! I was into SFF from the start: The Prydain Chronicles, A Wrinkle in Time, Narnia, the Tripod Trilogy… Later, as a teen, I got into Asimov, McCaffrey, and Bradbury.
I noticed that you started writing YA sci-fi, and had quite a bit of success; what made you want to switch to fantasy?
You know, it's funny how quickly the publishing industry (and readers too, to be honest) start labeling you based on your first work. My first published novel was a YA SF, as you mentioned, Zeroboxer. It made sense at that point to build on that momentum and put out another YA SF, Exo. But the concept for Jade City came to me at about the same time as I started working on Exo; it's a much larger and more ambitious book, so it took me longer to write. I was working on it concurrently while working on Cross Fire (my other YA SF that comes out this year). So what I'm saying is: it never really felt like a "switch." I've always wanted to write in both the YA and adult categories and have enthusiasm for both SF and fantasy.
That is so true about publishing. Everyone gets a label. But really, Jade City…. I'm not sure how to classify it… Urban fantasy? Epic urban fantasy? What genre do you feel it belongs in?
There are certainly elements of both epic fantasy and urban fantasy. Even a touch of historical fantasy perhaps. I had a vision for the book that didn't fit neatly into one sub-genre, so I think it does fall into its own little area. Epic urban fantasy is as good a label as I've heard!
What inspired you to write Jade City, specifically?
My first notes on Jade City describe it as a "wuxia gangster fantasy." I had an idea for "a modern world with guns, cars, etc. but where combat is hand-to-hand and power rests with those who have jade." Jade City is a mix of my love for certain things: mafia stories like The Godfather, martial arts, epic fantasy, and Hong Kong crime dramas.
So, 1990s Chow Yun Fat with classic Shaw Brothers Wuxia?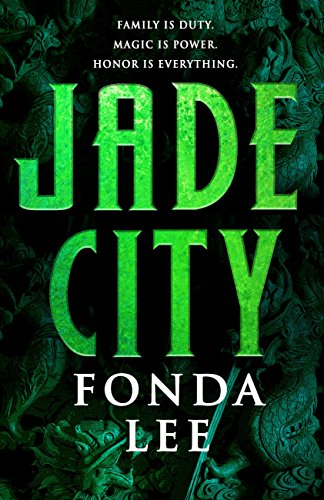 Part of the inspiration came from the fact that I've studied martial arts for a while but still can't do the magical things in kung fu movies. I can't fly! I can't do chi blasts! So what's the deal?
There must be some special leveling up required, some magic substance… hmmmm…
What is your martial arts background?
I've been into martial arts since I was a teen. I have black belts in karate and kung fu: animal styles, classical weapons, forms.
Does your martial arts background help you when choreographing fights?
I think it definitely does help. I've always found action scenes among the easiest and most enjoyable to write.
I thought of Taiwan's history and politics when I was reading Jade City; though I also thought a little of Hawaii and Hong Kong. It definitely had a Polynesian feel with the Abukei. Did you use one of those island nations as a basis for creating it?
I used a lot of inspirations: Taiwan, Hong Kong, Singapore, Hawaii, Japan. I wanted to evoke the context of the post-colonial latter half of the 20th century when the "Asian Tigers" were on a steep economic rise.
What I really loved about Jade City was the Kaul family dynamics. Did you base that on your own family, or other inspirations?
The Kaul family developed really organically. I had these characters come into my mind and their interactions and histories just kept layering. I knew I wanted to evoke some of the things I loved about the Corleone family in The Godfather: a character who leaves and is pulled back in, the patriarch, the hot-headed warrior… but then I jumped off those archetypes and took them in my own direction with each of the characters in Jade City.
Who is your favorite of the Kauls?
I'll never say. (At least, not until the series is over.) As an author, I try hard not to play favorites. I have to care about all the characters equally to write them all with the same depth.
The other thing that blew my mind was the meticulous worldbuilding, specifically surrounding jade. What was your starting point with it?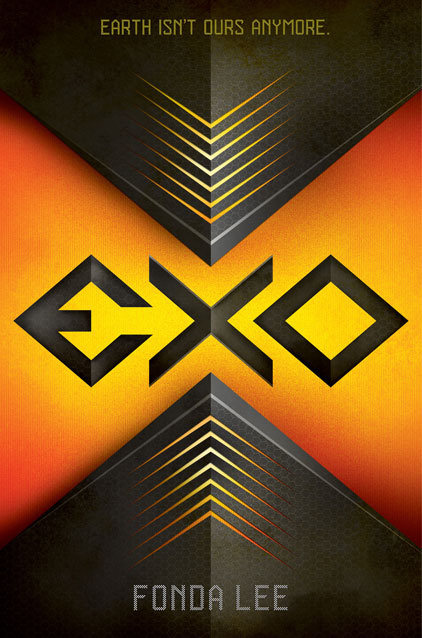 Jade already has so much value and cultural significance in Asian culture, so it was easy to latch onto it as a magic substance in this world. The worldbuilding really grew out of wanting to give this place a sense of history and unique culture – its own mythology, customs, traditions – related to the fact that it has this thing no other country possesses. And I put a lot of thought into the Green Bone clan culture by taking inspiration from the Italian-American Mafia, the Triads, and the Yakuza.
I got the impression that there was jade, and then there was Jade.
Actually (this will become clear in the second book) there's bioenergetic jade (as the Espenians call it) and then there's false jade (what the Kekonese call bluffer's jade) – which is just a green rock.
I do love how the plot basically surrounds jade. Did the layers evolve as you wrote, or did you have it all mapped out from the get go?
I had the basic story in mind, but it is definitely a book that developed layer upon layer through multiple drafts.
Wait, you just mentioned a book two. How many total books do you envision? And when can I get my hands on book two?!?
There will be three books. Book two is still being written and will come out (if all goes according to plan) in 2019. It's a bit of a wait, but the book is long! And Jade City was bought and published pretty quickly so I didn't have a lot of time to get much into writing book two before the first one hit the shelves.
Anything else that you want your readers to know about Jade City, specifically?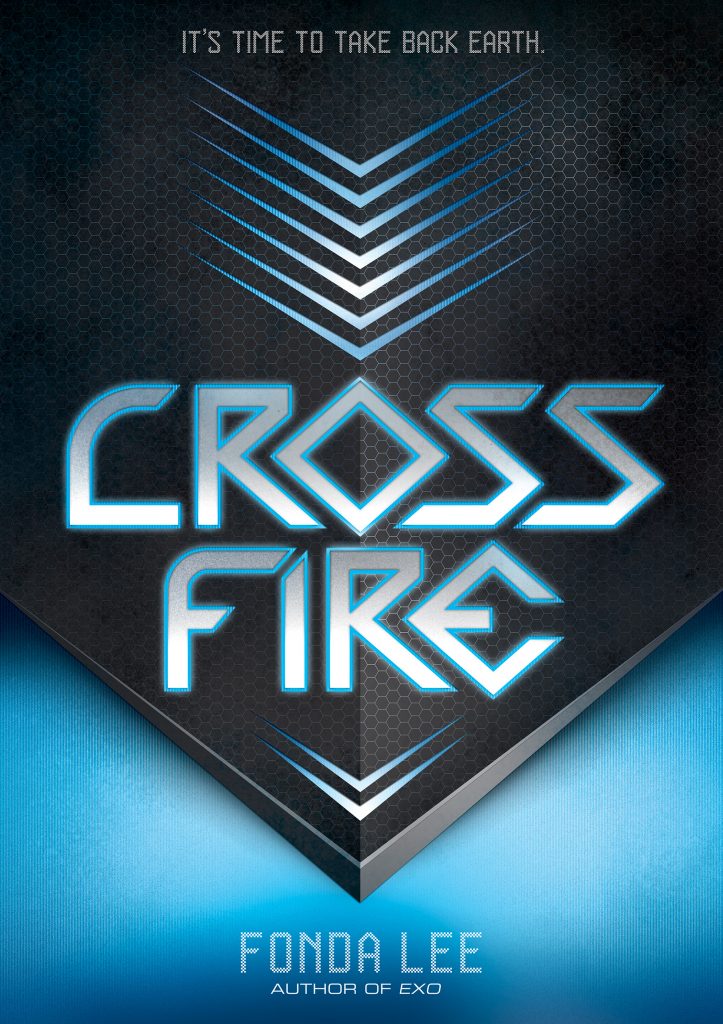 I'd say that I'm really happy with the reception the book has received, and I'm encouraged by how much the fantasy genre is expanding beyond the traditional "medieval Europe" milieu. There are a lot of Asian-inspired and non-medieval works coming out these days, and I'm glad my book gets to be a part of that expansion.
Well, I don't want to keep you from working on it, so I'll let you go. Is there anything cool you'd like to share with the followers of Fantasy-Faction?
Hmmm. If they're impatient, there are always my SF books to check out. My next book, Cross Fire, comes out in three months.
[Editor's Note: You can also find Fonda at Emerald City Comic Con this weekend!]
I'm sure we'll check those out! Thanks for your time.
Thanks again to Fonda Lee for stopping by today! If you'd like to learn more about Jade City, Exo (finalist for the Andre Norton Award), and her other works, you can visit her website or you can follow her on Twitter @FondaJLee.
*This interview was first published on Fantasy Faction and has been republished here with the interviewer's permission.